At 35, I quit my full-time job because I no longer needed to earn money. I reached financial freedom and you can too.
By Steve Adcock
I didn't win the lottery or sell a business. I became financially independent in the old-fashioned way: I earned an income and put that money to work for me to establish financial freedom. I'm going to share my plan with you that worked to help me achieve financial freedom from the 9-5 job.
You don't need to read a 200+ page book to learn how people actually get wealthy.
If you:
Don't want to work for the rest of your life
Are tired of constantly worrying about money
Feel confused about how to best use your salary
…then this eBook is for you.
✅ MONEY BACK GUARANTEE: If this book does not improve your finances and change the way that you think about money, let me know within 30 days of purchase and I will refund 100% of your purchase price.
In this 50-page guide on financial freedom, you'll learn:
How to use any income to build wealth and reduce risk in your life
Proven techniques to eliminate debt, conquer your money goals and achieve financial freedom by using strategies that DO NOTfeel like a sacrifice
Smart ways to adjust your lifestyle and cut back expenses that you never knew were eating a hole in your pocketbook
Resources to help you track your cash flow, monitor your investments, organize your expenses and visualize your entire money picture
To tell the difference between good debt and bad debt, two clever techniques to get out of debt and how to avoid the relentless debt trap
How to use credit cards to save money (yes, this works!)
Clever Strategies (that are easier than you think!) to make investing easier
Why automation is a brilliant technique that you NEED to use
A new way to think about money that will change your life (it changed mine!)
👍 Who is this book for?
If you have a job and earn an income, this book is for you; you won't need to be a high income earner to take full advantage of this money wisdom
While I talk a lot about U.S.-based investment options, the strategies in this book apply all over the world, not JUST in the United States
Whether you are 15 or 50, you will learn what you need to know to retire rich
And, this guide will also teach you:
The 6 unique traits of high achievers
How to make yourself indispensable
Clever ways to boost your income
How to create your first emergency fund
The math behind determining when you're free
👉 Sample pages
Want to take a quick look inside? No problem.
Chapter 1: Many professionals are doing the math wrong
Most people focus on the income portion of the financial freedom equation, but that's only a single part of what it takes to build a rich retirement.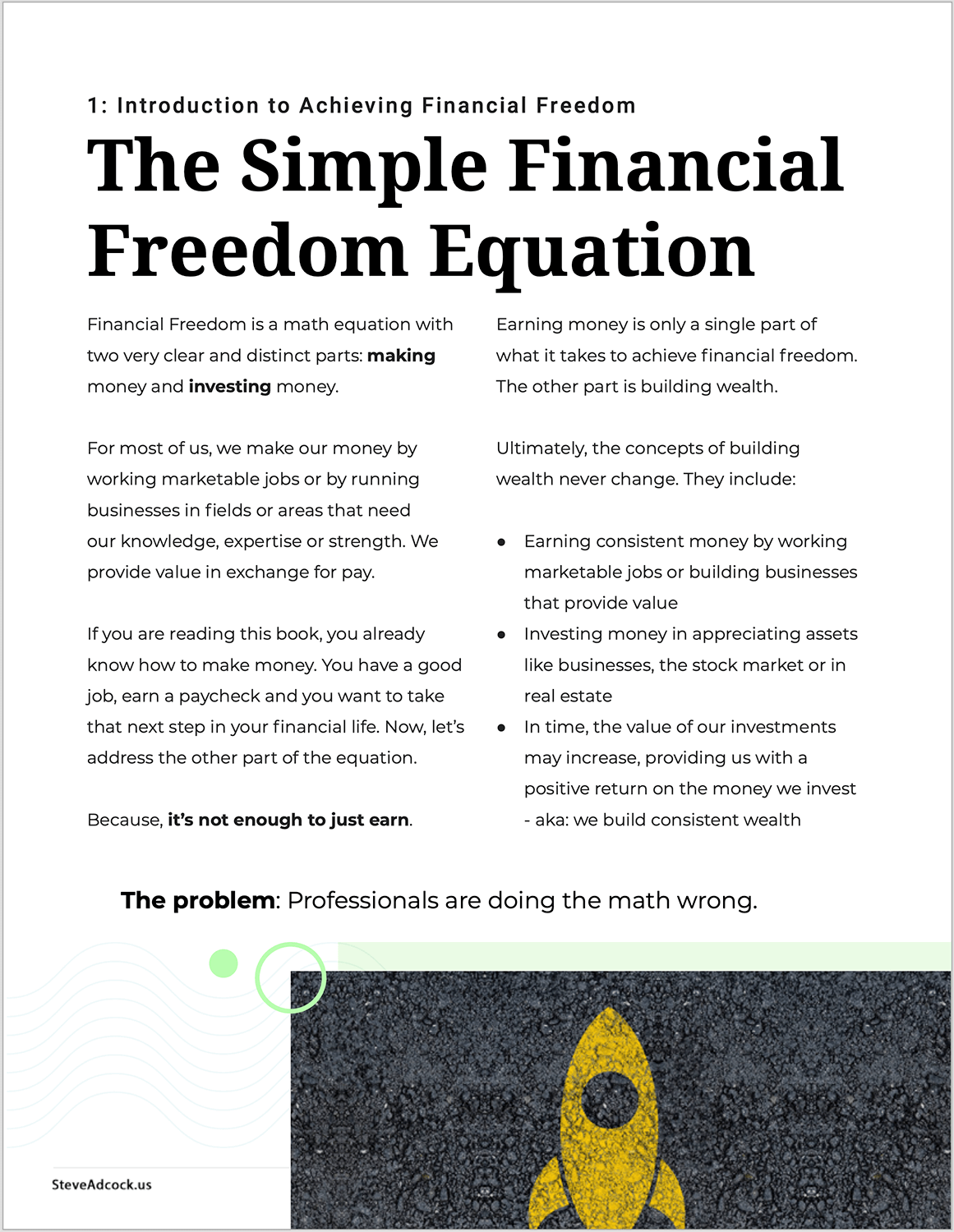 Chapter 3: The Problem With Income
A number-based comparison between two earners and how a relatively small yearly habit can add hundreds of thousands to a retirement.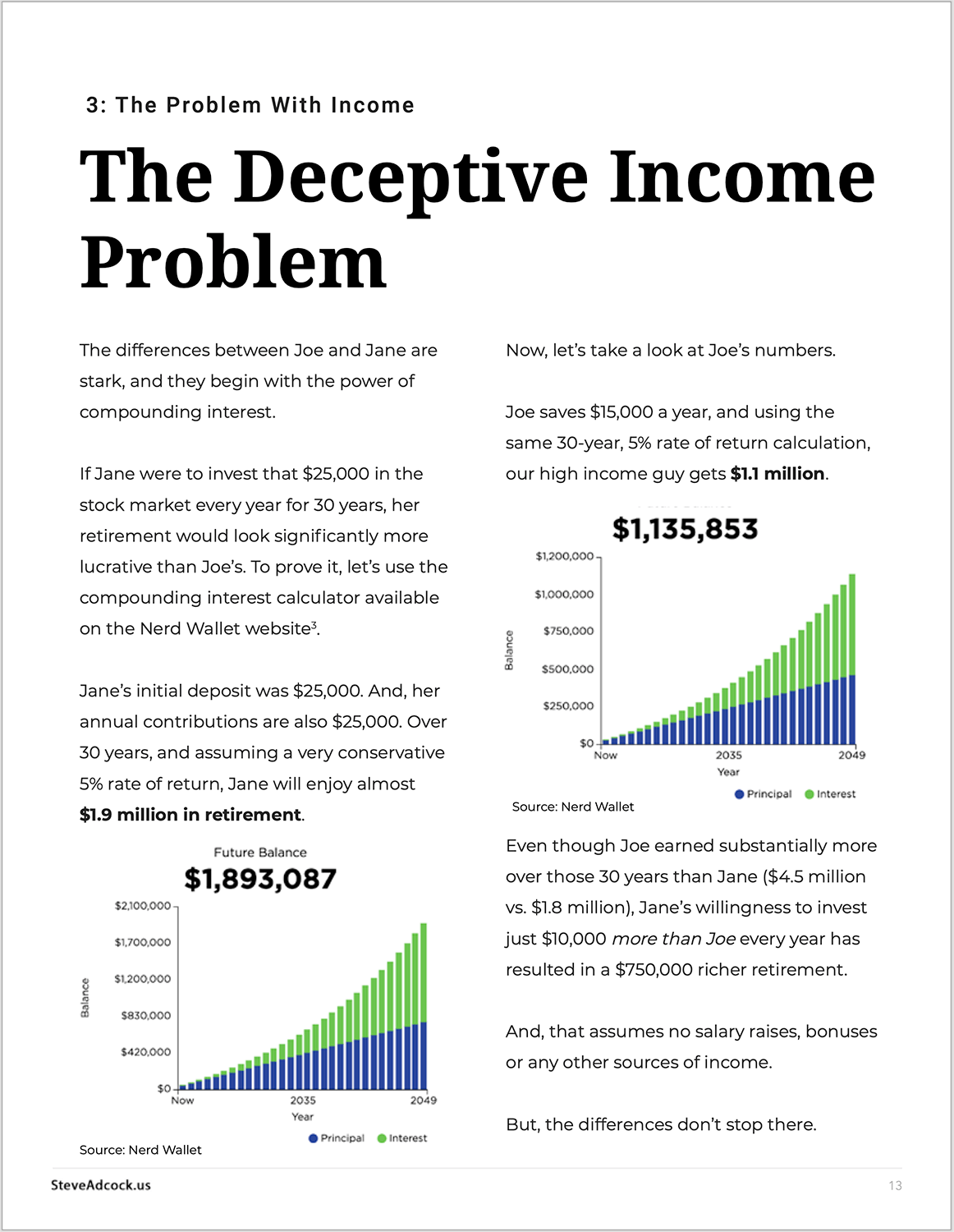 Chapter 4: Achieving Financial Freedom
Point blank techniques my wife and I used to build enough wealth to achieve financial freedom and retire from full-time work in our 30s.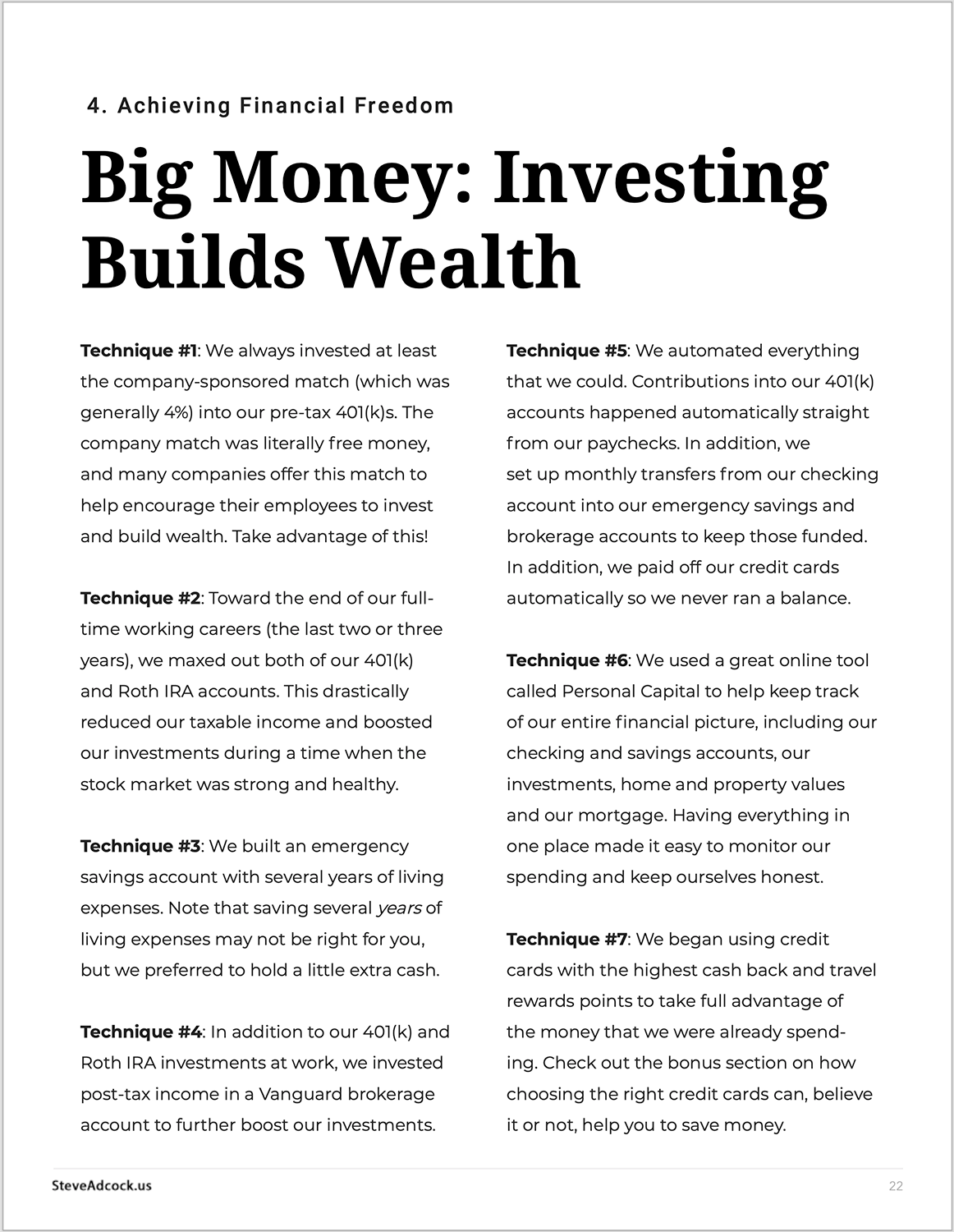 Bonus: How to Make Yourself Valuable
The book contains numerous bonus sections like this one, teaching you associated skills to design a great life.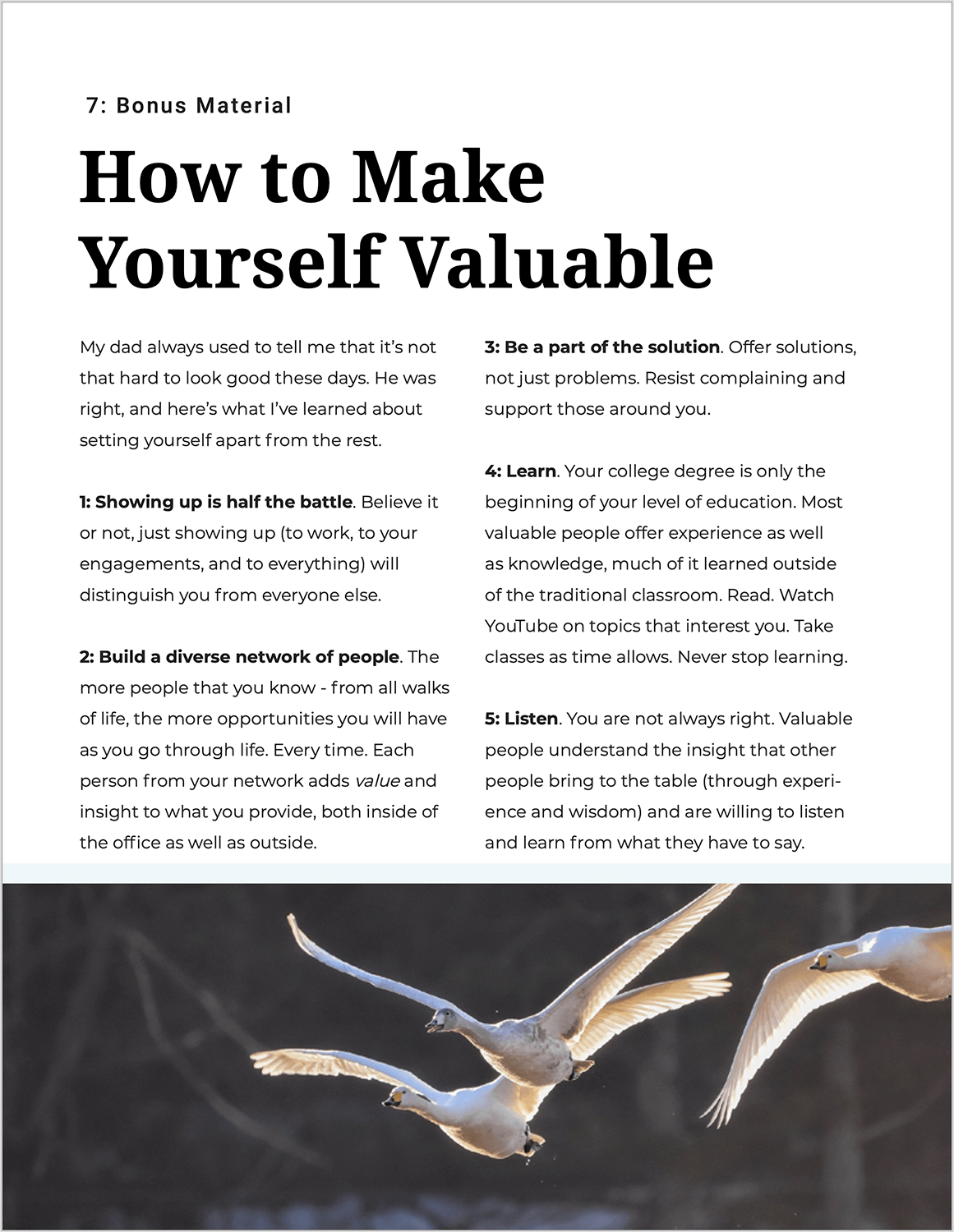 ==>I want this eBook!<==click to buy
Ratings
5 star 100%
4 star 0%
3 star 0%
2 star 0%
1 star 0%
This guide will teach you how to make smart decisions to achieve financial freedom on any salary. Earning money is the easy part. It's everything else – the things we talk about in this ebook, that are tough. One way to make extra money that I didn't mention earlier is through Forex.
Delivery Type Downloadable PDF
Length 52 Pages